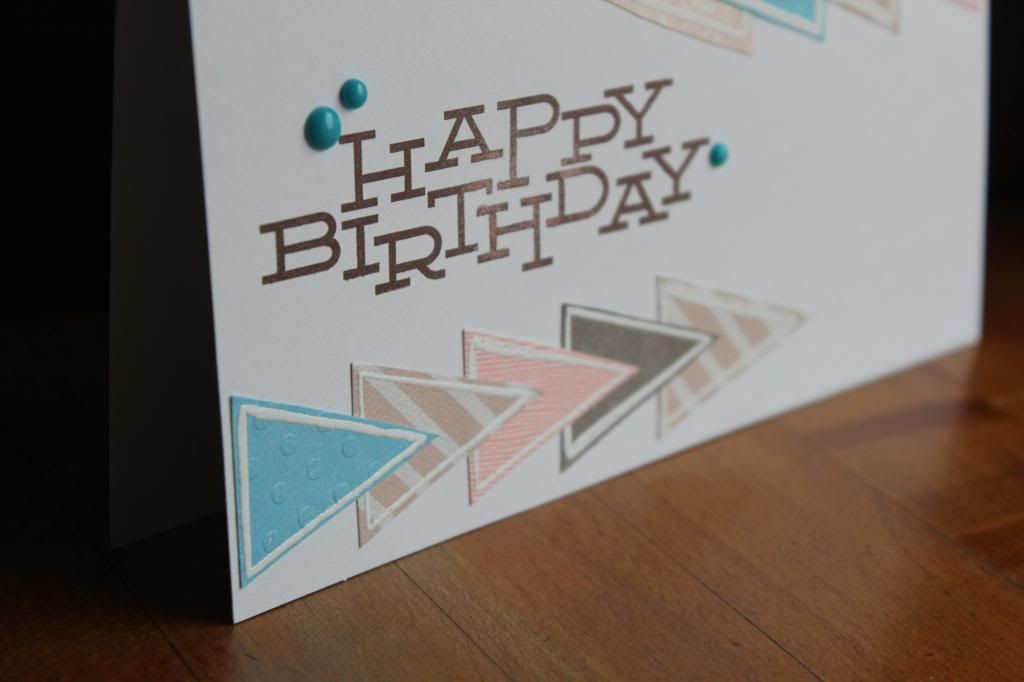 Today I used the embossing technique to make raised outlines on some triangles for a birthday card. For those of you who aren't too familiar with the embossing technique, you can find a very helpful how-to video here.
My first step was to pick out which papers I wanted to use. Once they were picked out, I embossed white triangles on each of the papers and cut them out once dry.
I laid out my triangles where I wanted them and used them as a guide for where I wanted my sentiment. I stamped "Happy Birthday" and then adhered each triangle in place. I finished it off with some enamel dots and that's it!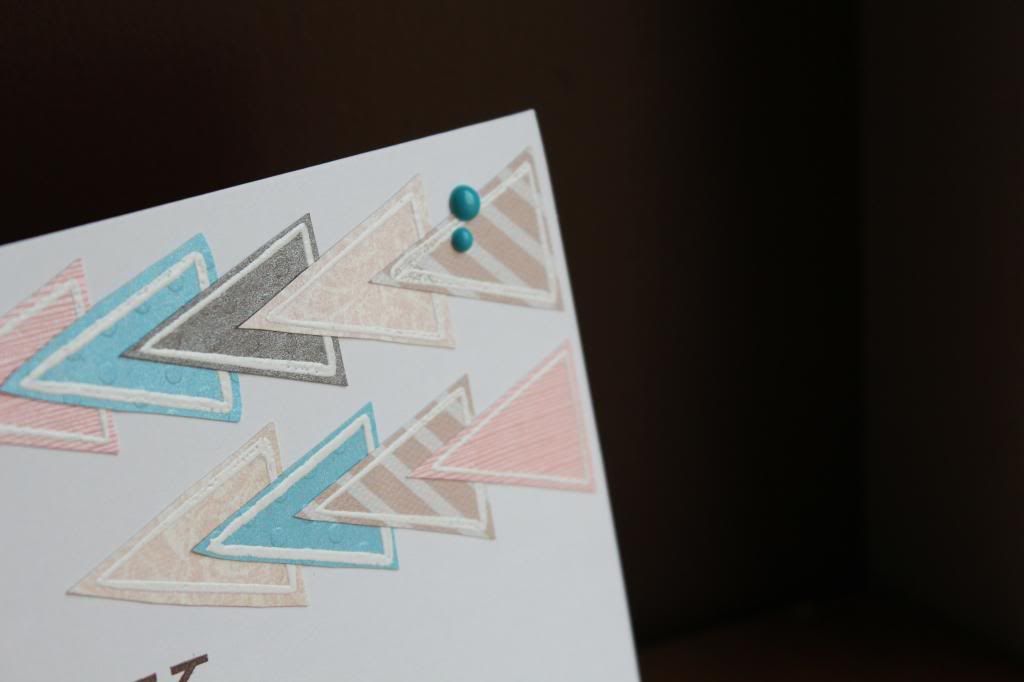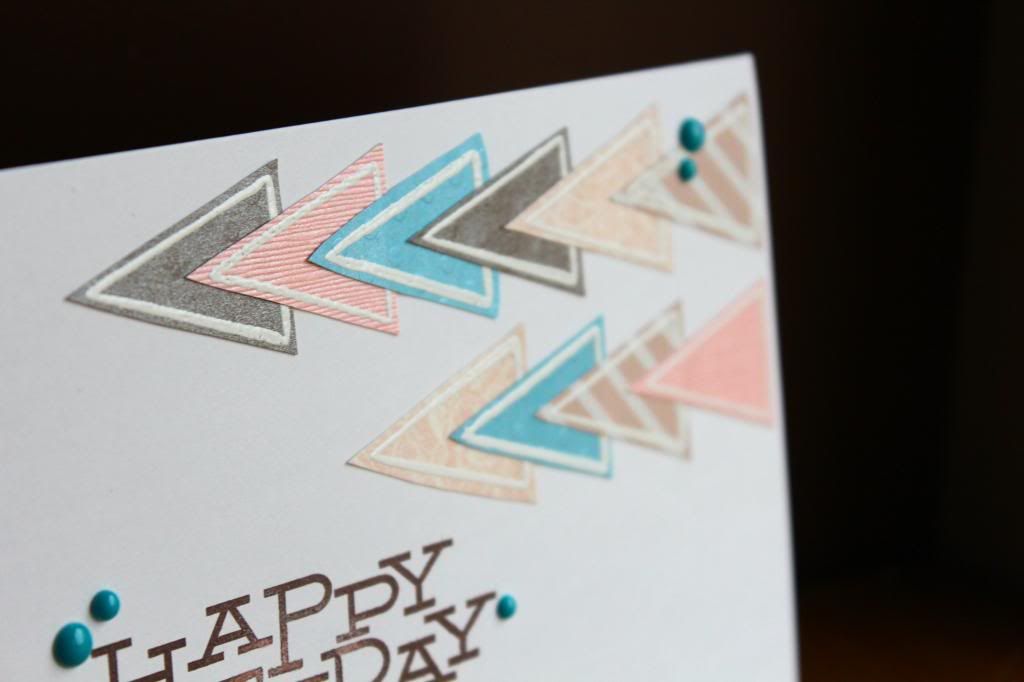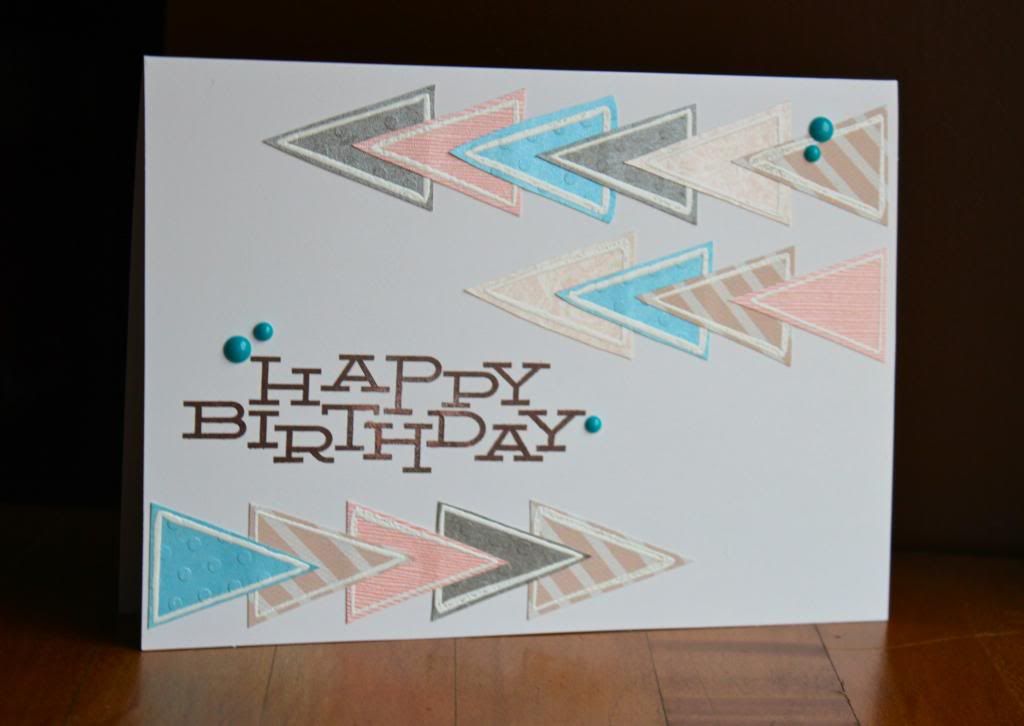 Embossing is such a fun technique and it adds so much to your cards! What are some of your favorite types of stamps or patterns to emboss??
Steph