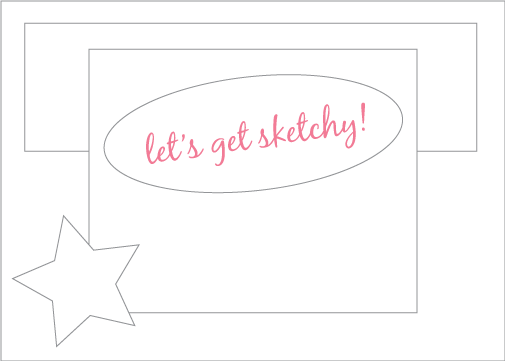 Hey there!! This week I worked on making cards based on sketches! Sketches are a really fun way to stretch your creativity and challenge yourself. They are also a great way to get your brain moving if you find yourself in a slump or even a time crunch. And the best part about sketches… you can find them anywhere! I post sketches from time to time on my card making Pinterest board so if you need a place to start, take a look here.
Now, onto the cards! The first sketch I used was from one of my favorite inspiration resources, Studio Calico (surprise, surprise!). This is the sketch they provided: >>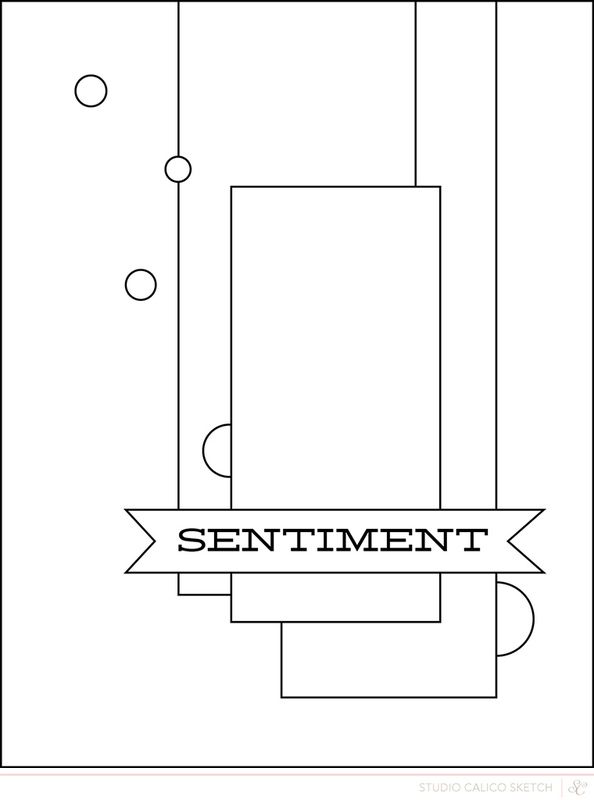 The beauty in a sketch is that you can truly make anything you want with it. Whether you follow it piece by piece like a guide, or use it to transform something that wasn't quite right you already made, it fulfills the role. Here is my take on this sketch: >>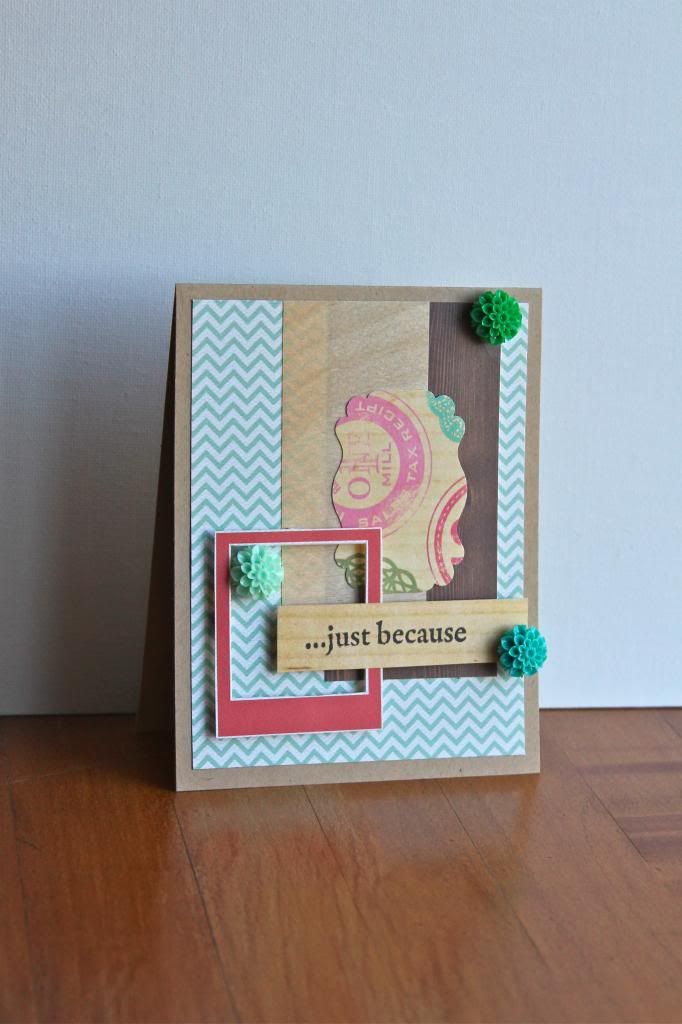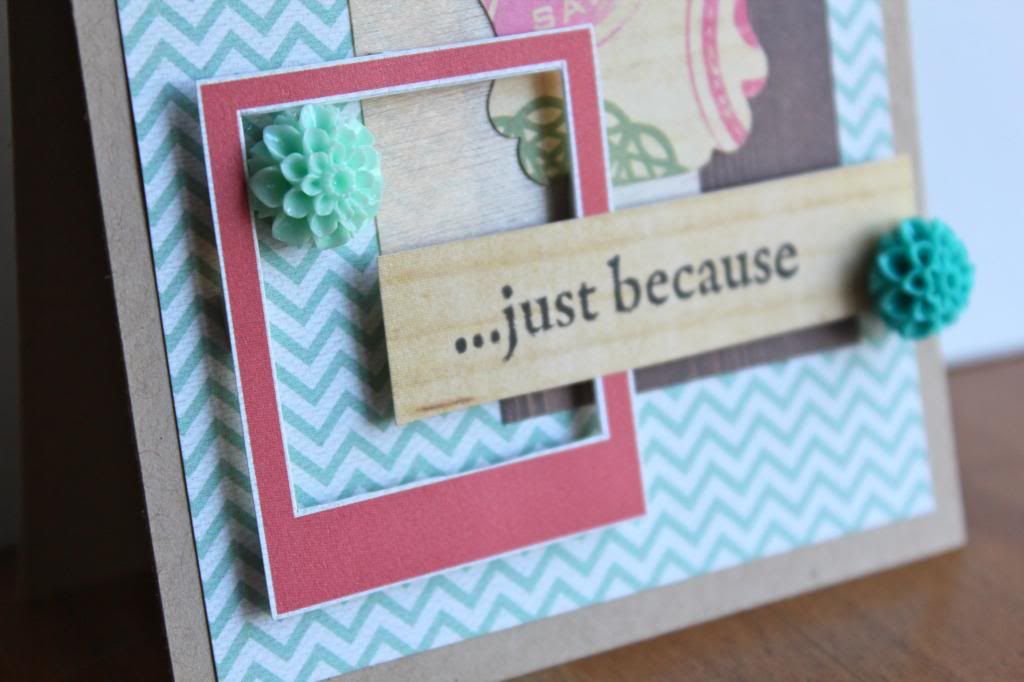 This piece was mainly inspired by woodgrain. Studio Calico included this incredible piece of wood veneer paper in one of their monthly card kits and I was hesitant to use it because I loved it so much! So I decided to whip out what I had left of it for this card. I went with the wood theme and dug up some older Echo Park patterned papers to tie it all in. Here is how I made it:
First, I attached the zig-zag patterned paper to the front of the card base. I cut and adhered the dark wood grain paper and the wood veneer papers in place. I used a punch for the stamped wood patterned paper and attached it on top. Next, I trimmed and adhered the dark pink frame to the card with dimensional adhesive. I stamped the sentiment "…just because" to a leftover piece of woodgrain paper and adhered it with dimensional adhesive as well. I finished the card off with the 3 acrylic flowers to embellish and I was done! What do you think?
The next sketch was a simple one I found on Pinterest doing a search. As it turns out… it's a Studio Calico sketch as well! Here's the sketch: >>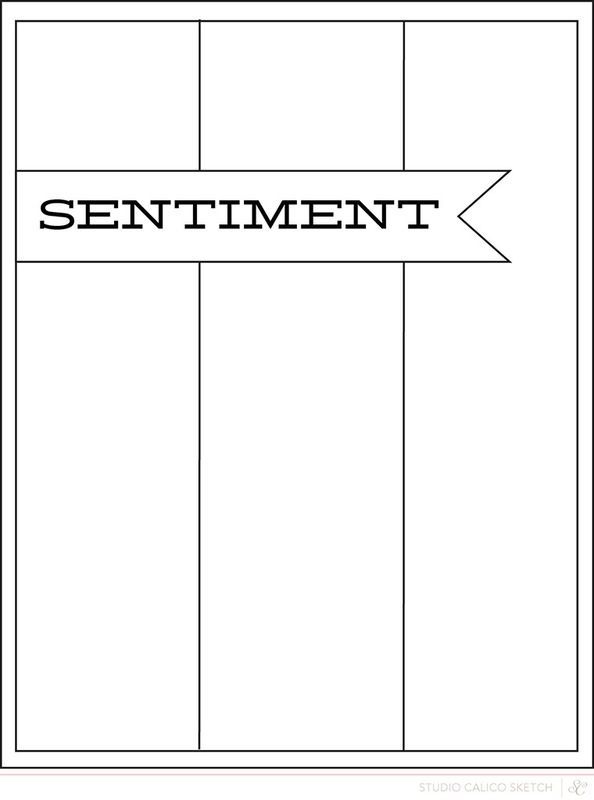 And this is the card I made from it: >>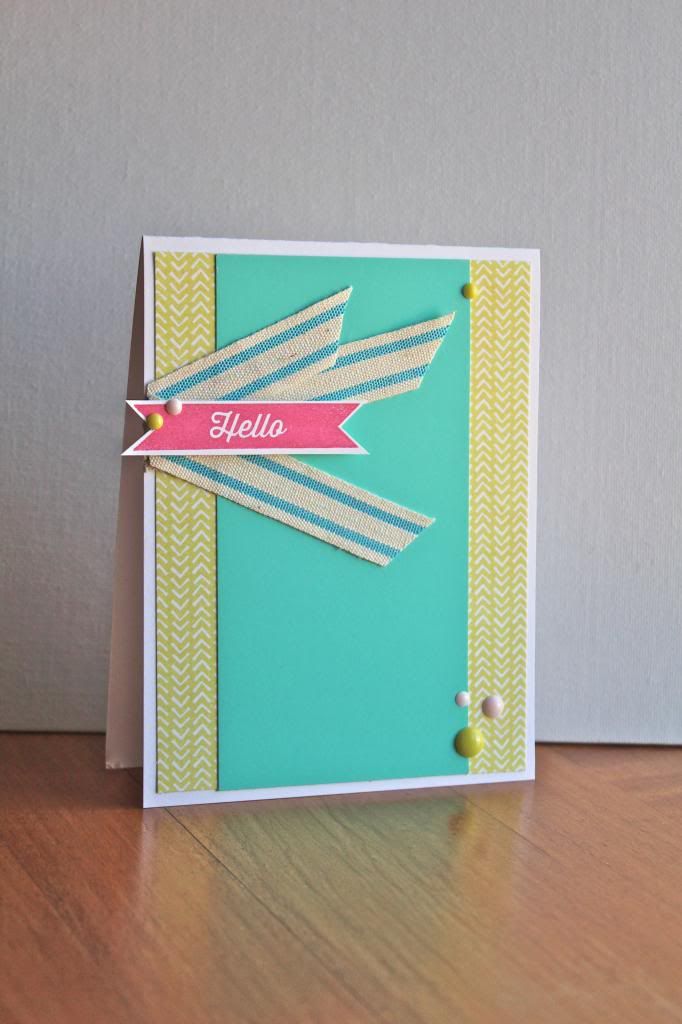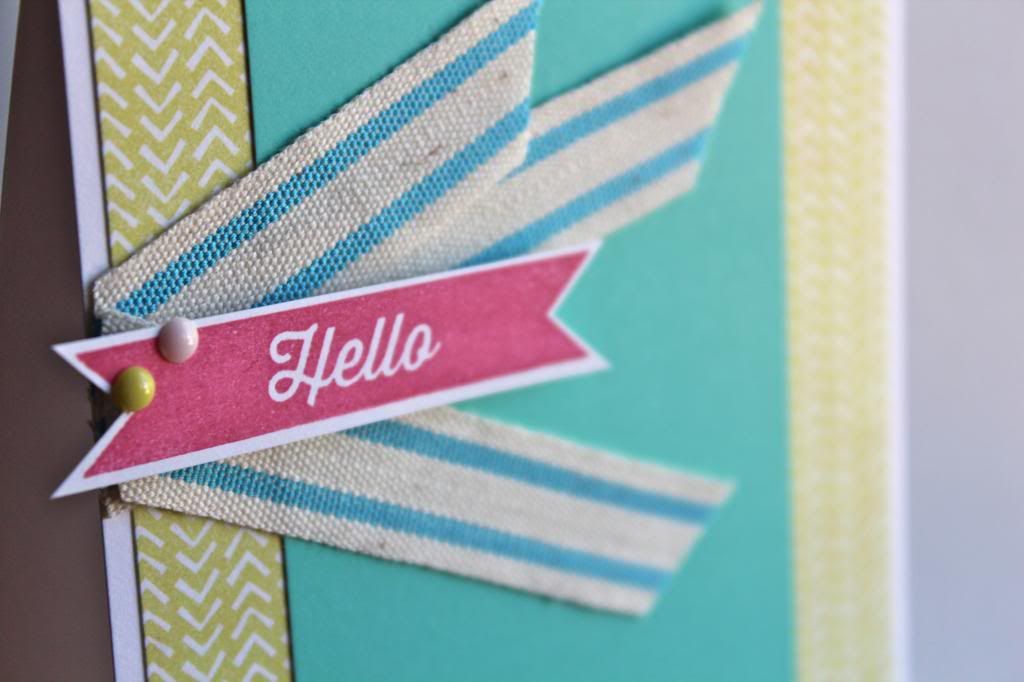 I made this card by first adhering the arrow paper to the card base and trimming and adhering the blue cardstock on top. Next, I cut and attached pieces of ribbon in place coming from the left hand side. For the sentiment, I used the masking technique to cover part of the stamp while I inked the part I wanted to use. (I will post more on this technique later.) Once stamped, I cut out the sentiment and attached it to the card with 3D adhesive and added enamel dots to embellish a bit. And that's it!
I had a lot of fun creating cards with sketches this week. Give it a try and let me know what you think! Have a great week and happy crafting!
Steph 🙂
Supplies…
(not listed below: Papertrey Ink – Kraft Cardstock)