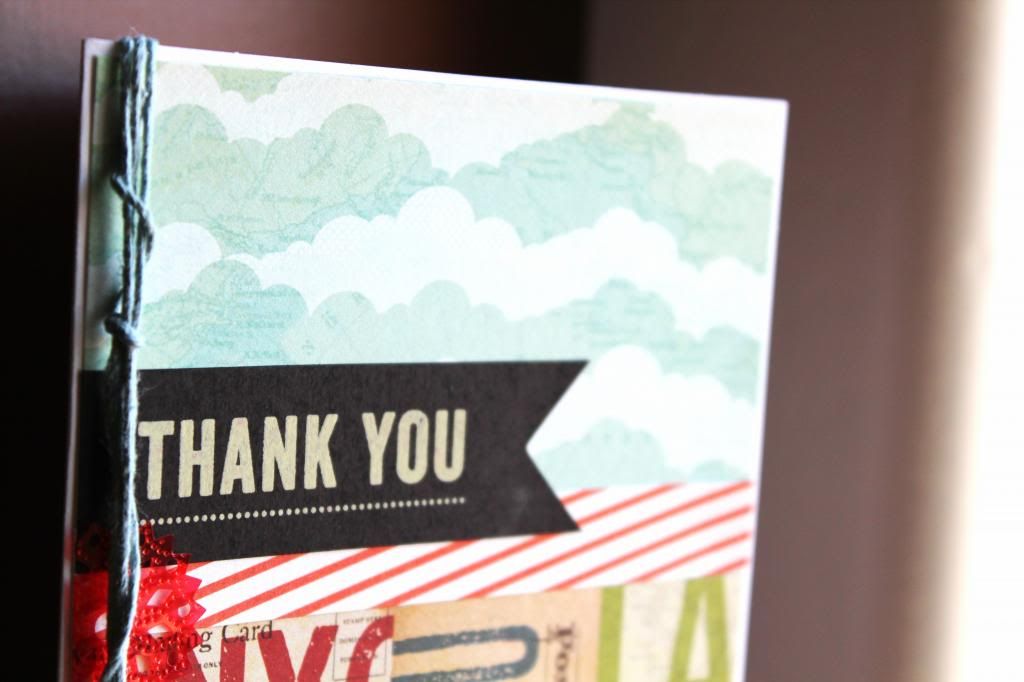 Last week Studio Calico started an amazing stamping class, properly titled, "Inked." It is the first class I have joined with Studio Calico and with one week down, I am already learning a TON. We have gone through 5 different stamping techniques, and I can't even imagine how much more there will be during the next 3 weeks. If you are interested in checking out Studio Calico's awesome classes, you can check them out here.
I have 2 cards to share with you today, the first is using up some papers left from June's Roundabout card kit. I put this card together as a travel related thank you. This is one of the most simple cards I have put together. It is just appropriately cut papers adhered to a card base. I added the "thank you" banner sticker and a sequin and finished it off with some blue twine. And that's it! Here it is: >>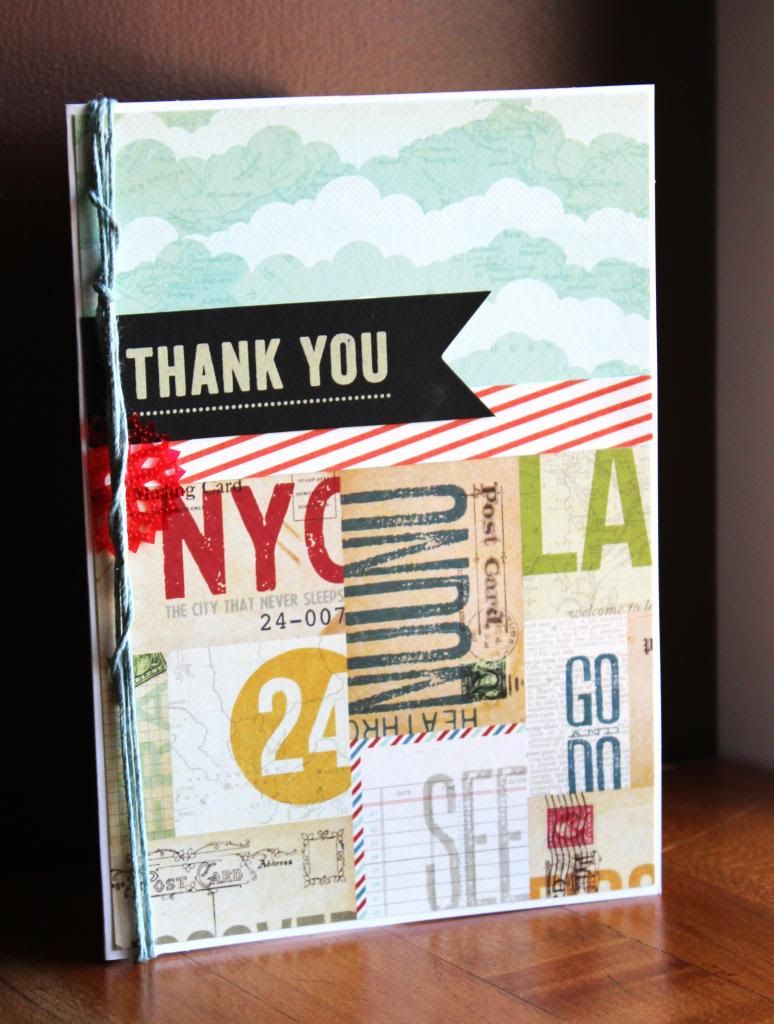 The other card I have for you is one I put together using some of the techniques taught in the Inked class. I used Glossy Accents for the first time and made two stamps into embellishments (see the hello stamp and the top frame). >>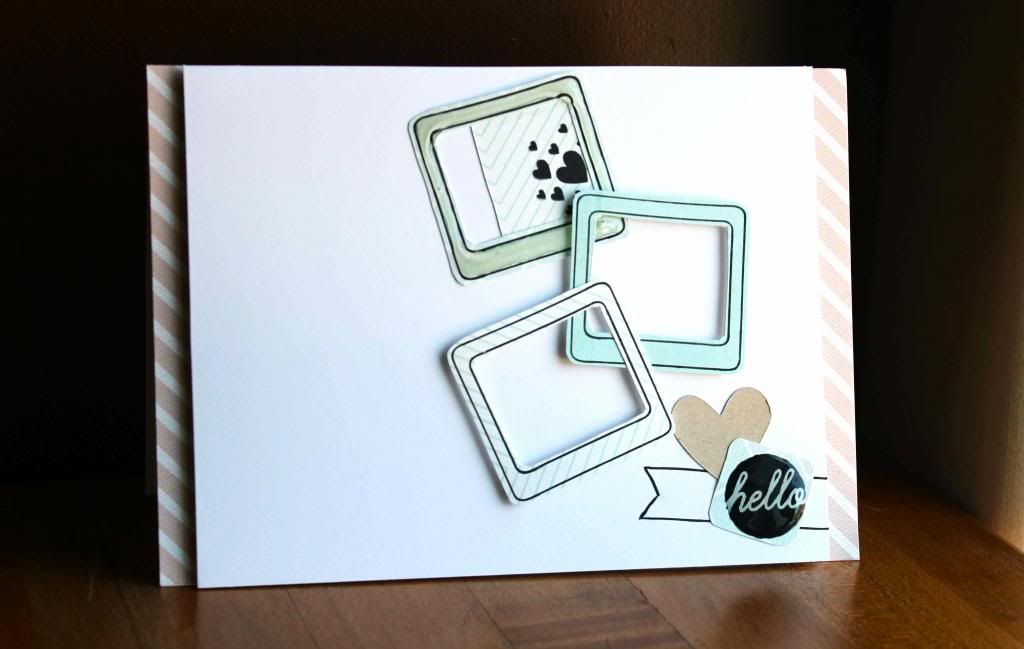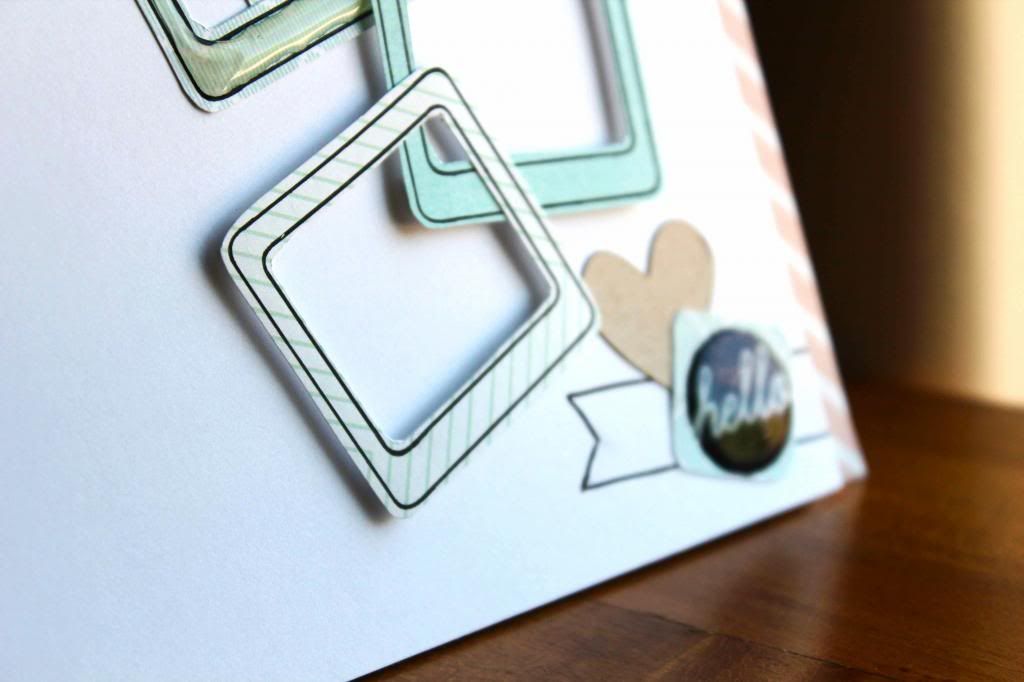 I LOVE learning new techniques for crafting and card making… what are some of your favorite techniques??
Studio Calico is having a limited time "sale" where you are gifted with 1000 Calico points (to be used towards add-ons) if you sign up for a subscription! Check it out and have fun getting crafty!
Steph