Welcome back to Day 2 of the November Release from Papertrey Ink! We truly hope you are enjoying the return to a slightly modified version of the "old" release schedule! 🙂 I have 2 new projects for you today featuring some lovely new products. 🙂
Starting things off with Snowfall Style, designed by Heather Nichols! Heather has proved there is no way we don't need more snowflake stamps and dies with this set. It's simply beautiful.
I started by using Fine Linen Ink on Kraft cardstock and stamping all of the smaller snowflakes. Next I die cut one of the large snowflakes from the center and layered it over top of white corrugated cardstock. I accented the snowflake with some light sequins and finished the card off with a sweet script sentiment in True Black.
The next set I am highlighting is called Winter Woolens, designed by Lizzie Jones. This set is perfectly Lizzie in every way and it has been so fun to work with. My favorite element of it (because I'm such a girl!!) is the knitted heart so I decided to create a design with the heart as the focal piece.
The combination of the Aqua Mist, Ocean Tides, and Sweet Blush paired with a Pinefeather stripe and the detail in the heart made the perfect clean and simple card. The knitting is SO CUTE. I can't handle it.
hanks for stopping by and be sure to check out the Papertrey Blog for everyone else's projects!
Much love friends.
Xo, Stephanie
Are we friends yet?! 🙂 Follow me on FACEBOOK // INSTAGRAM // PINTEREST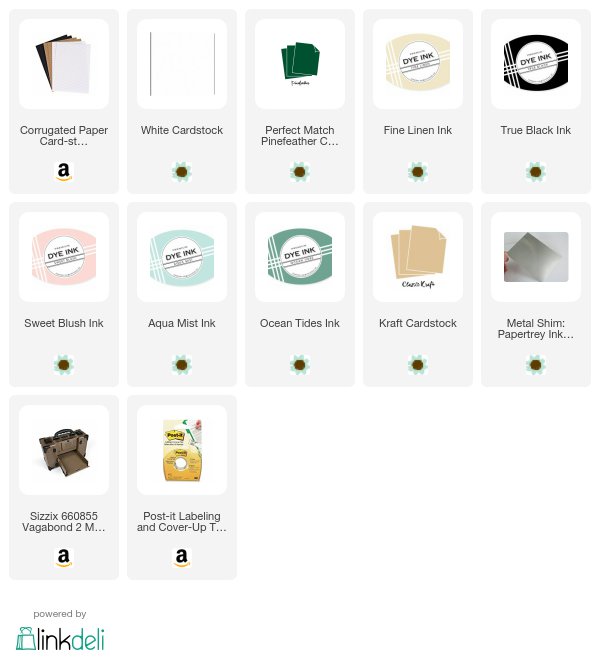 Save