Welcome to ambassador week at Papertrey Ink! Today is the Travelers Journal focus and we are all about the accessories!
My first accessory is a spine decor wrap. I used tassels and eyelash trim to hide my spine and give the whole journal a happy look.
This is so easy to achieve and you can use anything you have on hand to make tassels, or simply wrap a ribbon and tie a bow.
Next I created a decorated paper clip to use as a place holder. Items like this can be placed vertically or horizontally and work better than tabs at times when you want the freedom to constantly change which page you'd like to bookmark (it's for this reason they work great in planners too!).
Lastly is a homemade moveable pen holder. By adding a bit of ribbon to a binder clip with some strong adhesive, you can move and reuse this pen holder to whatever and whenever you'd like. Here I used a piece of denim ribbon scrap I had and attached it to a gold binder clip (I always burn the ribbon ends to prevent fraying too).
Thanks for stopping by and be sure to check out the Papertrey Blog for everyone else's projects!
Much love friends.
Xo, Stephanie
Are we friends yet?! 🙂 Follow me on FACEBOOK // INSTAGRAM // PINTEREST
*For the most part I used what I had on hand for this project, but below are some products I used and some that are similar to what I had on hand.*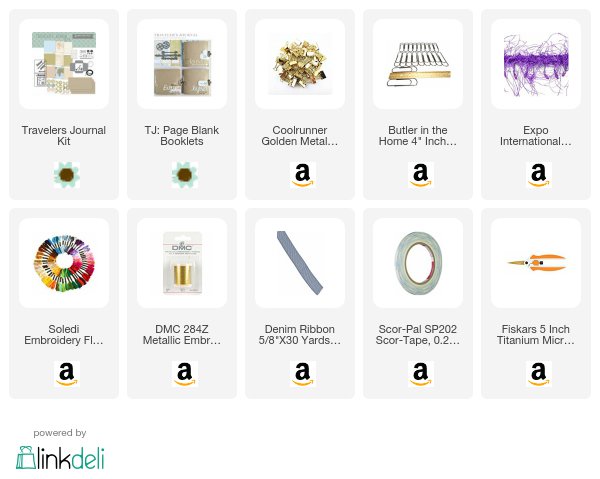 Save