Hello again! Today is all about the Winter Editions!!! Featuring Beautiful Berries & Cutaway Tags.
Starting off with Beautiful Berries… I stamped the two smaller bunches in Ripe Avocado and Pure Poppy. I also used the thick side of the Big Bitty: Simply Chartreuse stripes to make the gift card cozy.
This pattern paper was especially fun when you open it up and see the small stripes!
My second card mixes a bit of modern with a whole lot of tradition. In keeping with the good ole fashioned Christmas greens and reds, I stamped the flowers and leaves in Pure Poppy and Simply Chartreuse. I made the base from Kraft cardstock that I ran through with the Woodgrain Metal Stencil, and finished the card off with a bit of twine. The special twist on this card is the fact that it's sliced on two sides creating perfect seamless edges.
Thanks so much for stopping by! Don't forget to check out all of the other beautiful designer creations on Nichole's Blog! Much love friends!
Xo, Stephanie
Are we friends yet?! 🙂 Follow me on FACEBOOK // INSTAGRAM // PINTEREST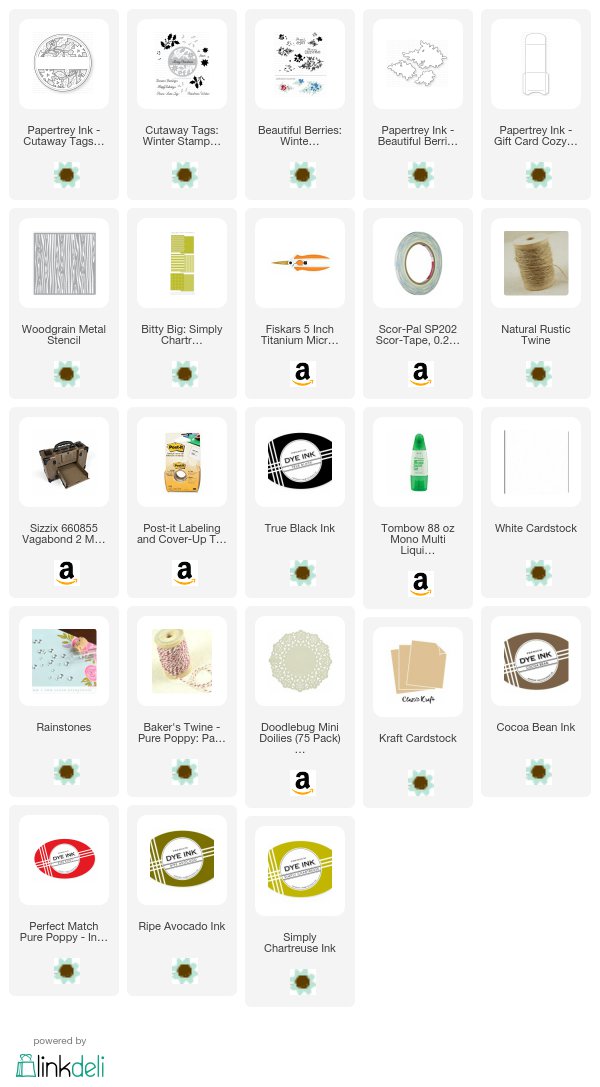 Save