Happy Tuesday all! This is the last week for Halloween posts and I can't wait for Thursday! My daughter decided she wants to be a cat and she is just the cutest little cat there is! (Of course, I am a bit biased!) My son may or may not be dressing up… he is still a baby so we will see if he's up for it 🙂 Now onto the cards!
The first card I have for you is a scary pumpkin silhouette card. It's really fun in person because when you walk past it, the metallic orange under the pumpkin follows you a bit. My daughter loves this one. 🙂 >>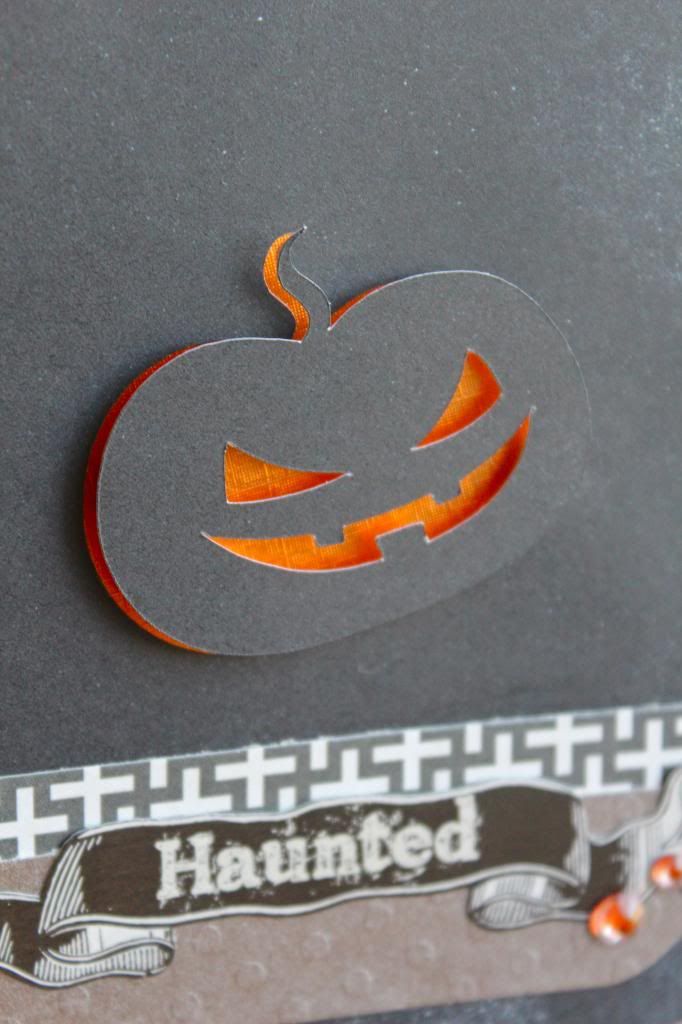 I made this card by first die cutting the pumpkin from chalkboard black paper (from one of the past Studio Calico card kits) and rounding out the corners of the negative piece. I adhered a piece of the metallic orange paper behind the black and adhered the whole thing to the card base. I attached the actual pumpkin that got cut out with dimensional adhesive and a bit off center to where it was originally cut. Next, I attached a trimmed piece of the "+" patterned paper (also from a past Studio Calico card kit) as well as a trimmed and rounded piece of gray paper. My sentiment sticker is placed on top and I finished the card off with some clear gems that I tinted orange a bit with ink. What do you think?
Here is the next one >>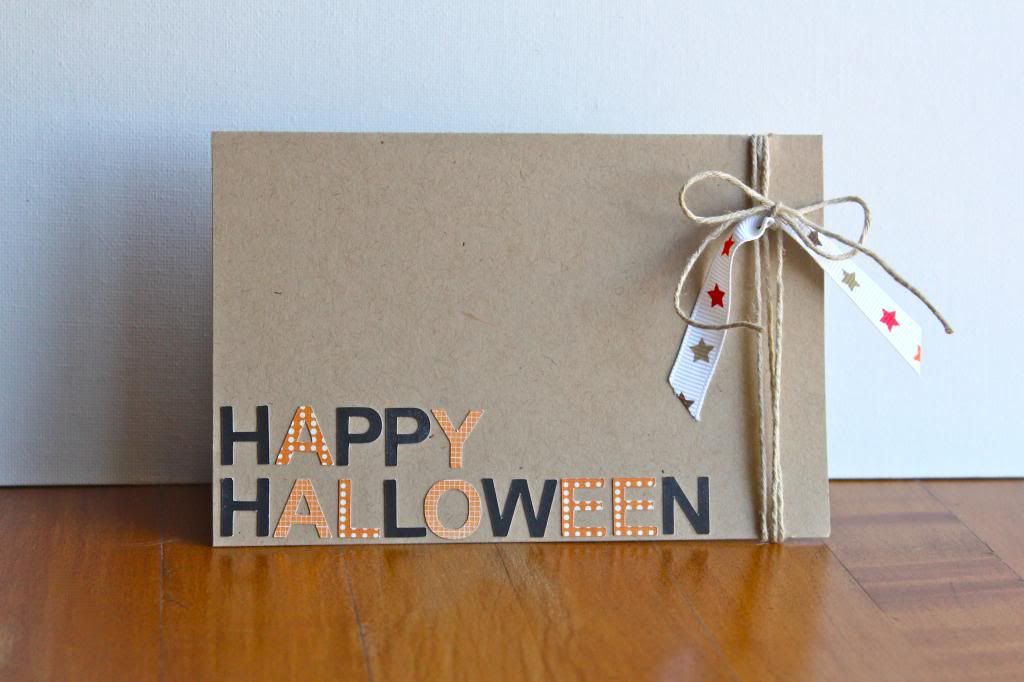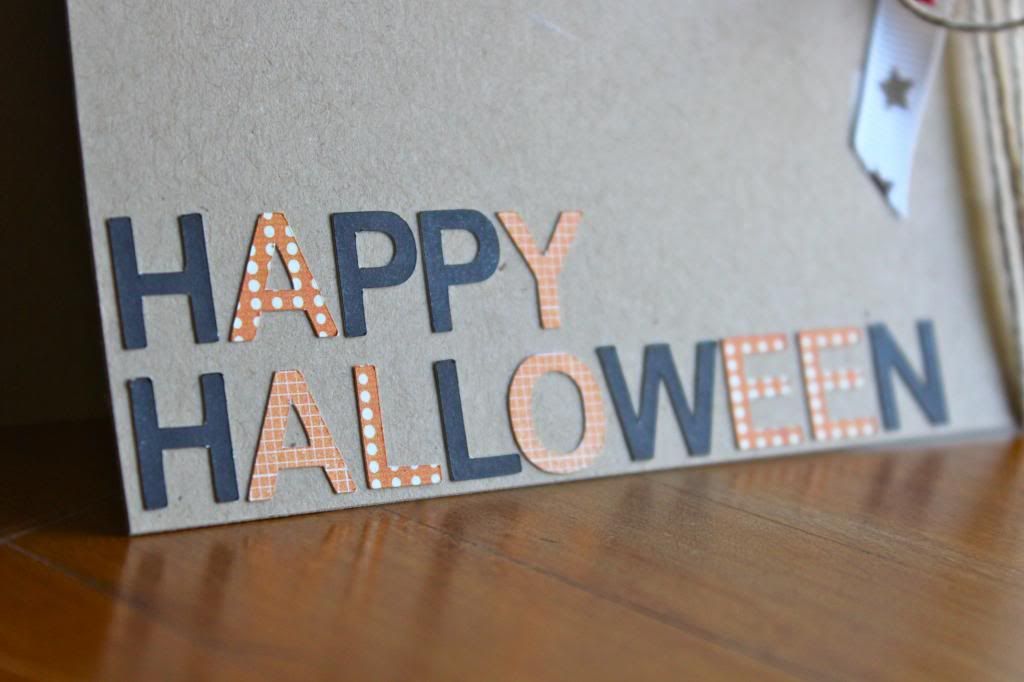 I wanted this one to be a little more cute than scary so I picked out some fun patterned papers in orange and black and die cut the letters for "Happy Halloween." I adhered them to my kraft card base with a glue pen and then wrapped twine with a piece of star ribbon on the opposite end. That's it!
Halloween can be such a fun holiday and I hope you have been able to create some great cards, crafts, and memories this year! Have a safe night trick-or-treating!
Stephanie 🙂
Supplies Used…